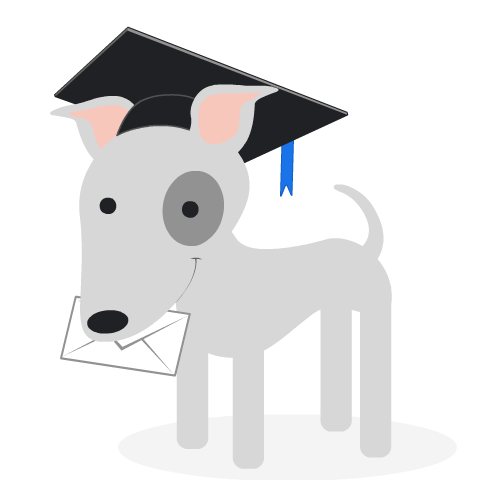 Terms of Use
Welcome to our simple Terms of Use.
You probably haven't been "welcomed" to a Terms of Use before, but we have decided to do something that perhaps nobody has actually done: Writing these legal documents in plain language so they are easy to read and meaningful. By using Slimbox, you are agreeing to these Terms of Use and our Privacy Policy, and we want them to be understandable. You aren't going to see all the "hereinafter" and "pursuant to" phrases that start to look like gobbledygook in almost all other "Terms and Conditions." And we also won't write in the ALL CAPS LETTERING THAT ALWAYS SEEMS TO APPEAR IN THESE SORT OF CONTRACTS BUT IS ANNOYING TO READ AND LOOKS LIKE YOU ARE BEING YELLED AT. Ok, back to normal volume; let's begin.
Who is "we"?
"We" are D2MP Media, LLC, the creators of Slimbox.
Protecting our trademarks and intellectual property.
Did you ever wonder what exactly "intellectual property" really is? It's basically just things like names, images, symbols, and inventions that are created by the mind and that can be owned as property—in contrast with regular old property, such as cars, tables, and computers.
Why is that relevant here? Well, we put a lot of time and effort into creating Slimbox to improve the email experience, and we want to protect the Slimbox brand, just as anyone else would. We own all of the Slimbox site and functionality (including text, images, design, etc.), and it is protected by laws of intellectual property, including copyright, trademark, and patent laws. The name "Slimbox" and our cool little "Slimdog" logos are our property and trademarks and cannot be used without our permission. (Just like you can't take someone else's real dog without their permission, even if the dog is really friendly.)
Of course, you are permitted to use Slimbox (that's the whole point!). You just can't exploit any part of it for your own commercial purposes.
You can't use Slimbox for unlawful or improper purposes.
This one is pretty simple — it's basically for hackers and other troublemakers. You agree to use Slimbox under these Terms of Use and not to use it in any way that violates any applicable law or regulation. You also agree not to do anything that restricts anyone else's use or enjoyment of Slimbox. This includes any interfering with the proper working of Slimbox, such as through viruses or other technologically harmful tactics. You also agree not to attempt any unauthorized access to Slimbox or any server, computer, or database connected to it.
There could be times when Slimbox isn't working properly.
Could it be that, at some time, a website or app is unavailable? Of course. We've all experienced that, and we will not be liable if Slimbox is unavailable or not working properly for some period of time. Rest assured, if Slimbox isn't operating properly, we will be working to solve the problem. And remember another cool thing about Slimbox: because Slimbox creates native Gmail filters, your clutter will be moved even if Slimbox temporarily stops working.
Your information and access to Slimbox.
To access Slimbox, you have to provide some information such as your email address. We take your privacy very seriously, and our Privacy Policy explains this in detail (but also in simple terms so you can actually read it). You agree that any information you provide to us is accurate. You also agree that you are at least 18 years old. We retain the right to disable your access to Slimbox if you violate any provision in these Terms of Use and within our sole discretion for any reason. We may also restrict access from time to time.
You can link to Slimbox (and we encourage it!)
Feel free to link to Slimbox—whether in a tweet, email, on Facebook, or wherever you like. Here, too, rules of common sense apply. You can link to Slimbox so long as it's done in a way that is fair and legal and does not improperly damage our reputation or take advantage of it. Also, you can't link in such a way as to suggest that Slimbox is endorsing or approving something if that is not the case.
Slimbox links to other sites.
We might provide links to other sites for your convenience. Of course, we likely have nothing to do with operating those sites, so we can't be responsible for their content or privacy practices.
Changes to Slimbox.
We are always looking to improve Slimbox, and that means it will be updated and changed from time to time, at our discretion and perhaps without notice (we need to be able to make changes quickly and efficiently). And while we hope Slimbox will become something that helps many people use their email more efficiently, we also have the right to close it down.
We don't provide warranties or guarantees.
This is one of the most standard sections of the terms of use for zillions of products and services, and it's typically called the "Disclaimer of Warranties." Most of the time, these show up in that ALL CAPS YELLING TEXT THAT IS ANNOYING AND, AS YOU CAN SEE, HARDER TO READ.
In simpler terms, this disclaimer basically says that, while we have worked to create what we believe is a terrific product, we are are not providing a binding legal guarantee (or warranty) regarding any aspect of Slimbox or your use of it.
Another way of saying this is that, just as with almost every website or app you use, your use of Slimbox is at your own risk. In legal terms, Slimbox is provided on an "as is" and "as available" basis. We do not represent or warrant that Slimbox or its content will be accurate, error-free, uninterrupted, or otherwise meet your needs or expectations. Like many similar services, we disclaim all warranties of any kind (express or implied), except for warranties that cannot be excluded or limited under applicable law.
Limitation on liability.
If you thought the "Disclaimer of Warranty" sections in most companies' terms of use had a lot of ALL CAPS text, you should check out the "Limitation on Liability" sections. They look like someone is shouting out an entire 2-page email. We will spare you that. Instead, we will just tell you that, like the other sections of our Terms of Use, this section is important.
"Liability" basically means what someone is legally responsible for, typically in terms of damage someone else says was caused. And you know what "limitations" are. So this section explains the limitations on our liability, and it reflects essentially the same position as almost any other site or app that is providing you a service: We are not liable for damages arising out of your use of, or inability to use, Slimbox. Stated another way: In no event will D2MP Media, LLC, or its officers and directors, employees, or agents be liable for damages of any kind under any legal theory arising out of or in connection with your use, or inability to use Slimbox. We also will not be liable for any loss or damage caused by viruses, technologically harmful material, or denial-of-service attacks. But none of this paragraph limits any liability that cannot be excluded or limited under applicable law.
Indemnification (if you violate terms, you're responsible).
Here's another term that almost always shows up in the "Terms of Use": Indemnification. What does it mean? Basically, if a person agrees to indemnify another, it means the person is agreeing to cover the losses that other person has incurred. In this context, it means that you agree to indemnify us for losses that result from your violation of these Terms of Use. If you haven't violated these Terms, you have nothing to worry about. More specifically, you agree to defend, indemnify, and hold harmless D2MP and its affiliates and their respective officers, employees, contractors, and agents from and against any claims, liabilities, damages, judgments, awards, losses, costs, expenses or fees (including attorneys' fees) resulting from your violation of these Terms of Use.
One-year limitation to file claims.
A "claim" or "cause of action" is basically a legal assertion that you're entitled to some sort of compensation or relief. We certainly hope any concerns you have don't reach this point, but if you say that you have such a claim, we need to know about it within a year. Specifically, any claim or cause of action you may have that arises out of or relates to Slimbox or these Terms of Use must be commenced within one year after the claim or cause of action accrues--otherwise that claim or cause of action is permanently barred.
Governing law and jurisdiction.
Hopefully, this section also doesn't ever have to come into play. It addresses the governing law and jurisdiction (legal location) for any disputes. The laws of the State of Ohio will apply to any dispute arising out of or relating to Slimbox or these Terms of Use. All claims arising out of such disputes will be litigated exclusively in the federal or state courts of Cleveland, Ohio, and you consent to personal jurisdiction in those courts.
These are the entire agreements.
Sometimes there are disputes about whether a legal agreement stands alone or whether there are other agreements or statements that relate to it or modify it. That's why you almost always see a section like this entitled something like "Entire Agreement." The point is that these Terms of Use, along with our Privacy Policy, constitute the sole and entire agreements between you and D2MP Media, LLC, with respect to your use of Slimbox. These agreements supersede all other understandings, agreements, representations and warranties, both written and oral, with respect to Slimbox.
Also, if any provision of these Terms of Use are held by a competent court to be invalid, illegal, or unenforceable for any reason, that particular provision is deemed eliminated or limited to the minimum extent such that the remaining provisions will continue in effect. (This is frequently called a "severability" clause).
Finally, if we do not assert a right or provision of these Terms of Use, that does not affect our ability to assert that right or provision later. In other words, we have not waived our rights in that context. (This is frequently called a "waiver" clause.)
Updates to these Terms of Use.
We may update these terms from time to time, and this page will show when it was updated. If anything major changes, we'll also let you know through email or Twitter.
How to contact us.
You can email us with questions or comments, or to disclose a vulnerability, at info@d2mp.com. If you've read this far, we are impressed with your attention to detail and hope that you found these terms straightforward and understandable. (They really were written by a lawyer.)
Last updated on February 9th, 2023.
---