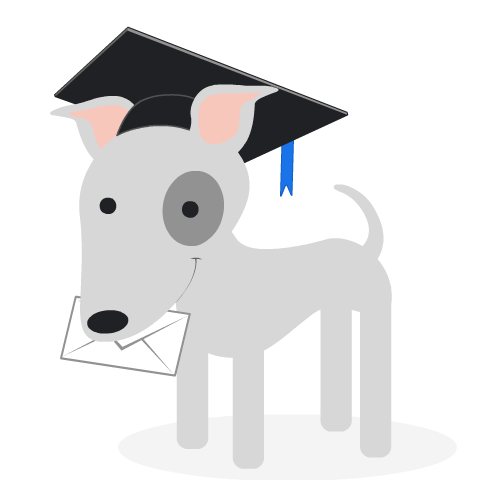 Privacy Policy
Welcome to a privacy policy that is radically simple.
Welcome to our privacy policy. You probably haven't been "welcomed" to a privacy policy before, but we have decided to do something that perhaps nobody has actually done before: Writing these legal documents in plain language without legalese so they are easy to read and meaningful. By using Slimbox, you are agreeing to the terms of this privacy policy. We take your privacy very seriously. We want you to see that for yourself.
Slimbox does not have the capability to read the content of your email.
Let's cut to the chase. Anytime a product works with your email, your main concern is whether anyone can read your messages. So let's be clear: Slimbox does not have the capability to read the content of your email. But, you might ask, how does Slimbox work if it can't read the messages? That's explained next.
Slimbox detects subscription senders solely from email metadata – not the content of your email.
Slimbox scans your inbox for email metadata that indicates a potential subscription email sender. "Metadata" simply refers to data that provides information about other data – in the case of email messages, this can include what type of email it is, how it was sent, who it is from, how likely it is that it might be spam, etc.
Email metadata does NOT contain the body (or content) of your message – metadata describes the characteristics of the message or sender, not the email content itself. Slimbox does not have the capability to read the content of your emails. It simply scans the code of the email metadata to label an email sender as clutter (e.g., promotional newsletter); if that happens, Slimbox presents you with the option to move clutter from that email sender out of your inbox and have it listed in the daily summary of your clutter messages. You can also elect to move clutter from that email sender to the Trash folder if you never wish to see that email again.
Why does Slimbox request permission to "view and modify" my email when I sign up?
Slimbox provides a daily summary that lists all your clutter from the past 24 hours. This summary email contains links that allow you to easily view your Slimbox emails in a new browser window. In order to allow you to "view" this message, the Slimbox application needs to request the "view and modify" permission from Google. The only person with the capability to view your email is you. Beyond creating the #Slimbox folder and filters to declutter your inbox, there are no additional modifications to your inbox.
We do not share or sell any of your personal information or data.
Other companies have been beat up on Twitter and in various articles for not being straight up about how they use your personal data. So let's be clear on this point as well: We do not share or sell your personal information or data. This is why we charge $1 per month for Slimbox. We believe that your personal information and data should remain entirely yours. Instead of selling your personal information to keep Slimbox running, we charge this small fee. Many companies have privacy policies that go on at length about how your personal information and data is used to tailor ads and content. We don't do that. And we don't allow ads. Thus, your personal information remains private. The only exception is if we are required by law to disclose information.
We obtain only minimal personal information to operate Slimbox, and we anonymize all other data.
Slimbox obtains your name and email address (provided via Google's secure sign in), and your country (to optimize language and for anonymized data indicating where Slimbox users are located). The Slimbox database securely stores your senders of subscription-style emails so you can easily manage what email you want in your inbox, what you want in your daily summary, and what you want to send to trash. We never see your payment information because it remains secure on your Apple device (or sent directly to FastSpring if you subscribe on the web).
Moreover, we anonymize all other user data to understand our site traffic and statistics. We use Matomo — an analytics service that champions "the right for people to be in control of their own information" — to assess this anonymous information. We also maintain the strictest levels of anonymization of user data through Matomo, so no personal information is shared.
This is true of the "cookies" on our site as well. Cookies track data regarding traffic to a website, and we have anonymized that data too — so no personal information is accessible via the cookies on our site. And you can even opt out of this anonymous data tracking by deleting cookies through your browser settings. Because we do not track users individually, we do not process or respond to browser do-not-track signals.
Are you starting to get the idea that we don't want your personal data? We hope so! We are happy having just the anonymous data to help us build Slimbox to be the best it can be as we protect your rights to your own information.
If you disable Slimbox, you retain the right for personal information to be deleted and forgotten.
In the event that you disable your Slimbox account, we retain only your name and email address. This allows us to provide an extended 30-day free trial without people gaming the system by signing up again after their trial expires.
You always retain the right to ask that we remove all of your personal data. Simply email us at info@d2mp.com to request your name and email address be removed from our system.
We comply fully with GDPR.
This strict approach to user privacy provides us the easy route to comply with the European Union's complex law regarding user privacy, known as the EU's General Data Protection Regulation (GDPR). The GDPR has various requirements for entities operating in the EU to protect user data, including users' right to access personal data, right to withdraw consent, right for personal data to be forgotten, and more. By taking such a strict approach toward user data, we ensure your rights remain fully protected.
We comply fully with other privacy laws and regulations.
We comply fully with other privacy regulations similar to GDPR, including the California Online Privacy Protection Act and the California Consumer Privacy Act. These regulations require a privacy policy like this one that explains your rights, including your right to know what personal information is collected, to refuse to allow the sale of personal information, to have your personal infomation deleted, and to non-discrimination for exercising any of these rights. By taking such a strict approach toward your personal information, we ensure your rights remain fully protected.
Additional limits on use of your Google user data.
Slimbox's use of information received from Google APIs will adhere to Google API Services User Data Policy, including the Limited Use requirements.
Links to other sites.
We might provide links to other sites for your convenience. Of course, we likely have nothing to do with those sites, so we can't be responsible for their content or privacy practices.
Updates to this privacy policy.
We may update this policy from time to time, and the policy will show when it was updated.
Who is "we"?
"We" are D2MP Media, LLC, the creators of Slimbox.
How to contact us.
You can email us with questions or comments at info@d2mp.com. If you've read this far, we are impressed with your attention to detail and hope that you found this policy straightforward and understandable.
Last updated on February 9th, 2023.
---