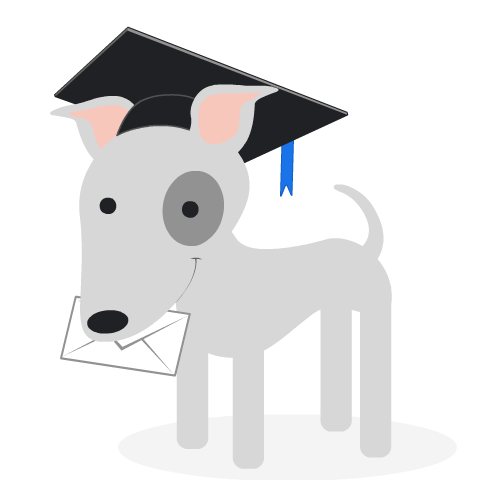 FAQ
Privacy & Security
How does Slimbox protect my privacy?

Slimbox does not have the capability to read your email
Slimbox does not store your email (it never leaves your device)
Slimbox does not share or sell your personal info
Slimbox does not allow ads

How do I know Slimbox is secure?

Slimbox has been reviewed & verified by Google's Trust & Safety team team to ensure a private and secure connection to your Gmail account. Slimbox uses a secure method of sign in built by Google called OAuth (Open Authorization).

Does Slimbox store my Gmail password?

No. Slimbox never sees or stores your Gmail password. Your password is used to securely authenticate you with Gmail directly through a technology called OAuth (built by Google).

Can Slimbox read my email?

No. Slimbox detects subscription emails by scanning only the underlying code of the emails. Slimbox does not have the capability to read the content of your email.

For more details about how Slimbox works and how your privacy is protected, we encourage you to check out our plain-English privacy policy.

Why does Slimbox request permission to "view and modify" my email when I sign up?

Slimbox provides a daily summary that lists all your clutter from the past 24 hours. This summary email contains links that allow you to easily view your Slimbox emails right from your inbox. In order to do this, the Slimbox application needs to request the "view and modify" permission from Google. Slimbox does not have the capability to read the content of your email.

Does Slimbox share or sell my personal information or data?

No. Slimbox does NOT share or sell your personal information. We believe that your personal information and data should remain entirely yours. This is why we charge $1 per month for Slimbox – instead of selling your personal information to keep Slimbox running, we charge this small fee. Many "free" services sell your data to the highest bidder, and we simply think this is wrong. Our privacy policy is radically simple because we don't share or sell your data (unless required by law). Seriously, check it out.
General
What is Slimbox?

Slimbox is a simple tool that works inside of Gmail to declutter your inbox. Slimbox bundles the subscriptions that you want in a daily email and lets you trash the rest.

How does Slimbox work?

Slimbox securely connects to your Gmail and detects promotional and subscription emails by scanning only the underlying code of the emails (not the content). This scan happens in about 5 seconds. This identified "clutter" is then presented to you for a quick review. With one click, Slimbox instantly creates filters and moves existing email from as many of these senders as you wish out of your inbox.

Because Slimbox creates filters directly in your Gmail, any future clutter is instantly and securely moved out of your inbox, and it is easily accessible through the #Slimbox folder. Slimbox also sends you a daily summary of the email that has been moved out of your way, so you'll never miss a thing.

For clutter that you never want to see, Slimbox creates filters to send email directly to Trash in Gmail. Imagine if unsubscribing worked 100% of the time and instantly with a click – this is effectively what the Trash option does in Slimbox. You'll never need to unsubscribe again.

Can I keep emails from certain senders in my inbox?

Yes! You decide which emails remain in your inbox and which are moved to the #Slimbox folder and sent to you in the daily summary. If Slimbox detects new clutter, it will ask you to decide if you want to keep it in your inbox.

Can I unsubscribe from emails with Slimbox?

Slimbox allows you to set any sender to automatically trash. Unsubscribing is a frustrating process that doesn't always work, takes days to complete, and requires way too many steps. When you set a sender to Auto-Trash with Slimbox, it's 100% effective immediately.

How can I see my clutter emails?

You can access your clutter emails anytime in the #Slimbox folder that is created in your Gmail. But you don't have to remember to check the #Slimbox folder because a summary of your clutter messages arrives each morning, showing you a list of all the clutter that was moved out of your way.

What email clients do you support?

Slimbox can be activated inside Gmail and G Suite (Google Workspace) accounts.

I have existing Gmail filters set up. Will they still work?

Yes. Slimbox doesn't touch your existing filters. Your inbox will continue to work smoothly as it always has. The only difference is that your clutter messages will also be labeled #Slimbox and moved out of your way.

Can I use my Slimbox subscription for my multiple email accounts?

Not yet, but we are working on this feature. If you want Slimbox to operate on another email account, you need to sign up for it with that other account.

Does Slimbox work with Gmail tabs?

Yes. Many of the subscription messages that you would typically find in Gmail tabs will be moved to your #Slimbox folder. What's great about this is that these messages are removed from your inbox on all your email clients, so your inbox is decluttered no matter how you view it (including on your phone). In fact, once you've activated Slimbox, you can turn Gmail tabs off entirely and get back to a simpler inbox where you're in charge.

Why is Slimbox a good alternative to Gmail tabs?

Gmail tabs hides messages that you might miss. Because Slimbox sends you a daily summary, you'll never miss a thing.
Gmail tabs doesn't allow you to easily decide what should stay in your inbox. Slimbox allows you to review and decide what matters to you.
Gmail tabs doesn't work on the iPhone Mail app. Slimbox works everywhere you view your email.
Gmail tabs is not ad-free. Slimbox is.

Why is Slimbox a good alternative to Unroll.me?

Unroll.me sells your data, such as purchase information; Slimbox does not share your data (our privacy policy states this simply & clearly).
Unroll.me is not ad-free. Slimbox is.

What devices support Slimbox?

Any device that gets Gmail supports Slimbox! Because Slimbox creates native Gmail filters there is nothing extra to download or install. This means you can experience a decluttered inbox on any device or app that has Gmail.

Is it easy to deactivate Slimbox?

Yes. We hope you find Slimbox useful, but if for any reason you no longer want Slimbox, you can delete your account in a few clicks. All forthcoming subscription messages will come into your email the same way as before you activated Slimbox.
Pricing
Does Slimbox collect payment information when I sign up to try it?

No. Slimbox is completely free to try — no payment information of any kind is needed.

How much does Slimbox cost?

Slimbox is completely free to try for 30 days, with no payment information needed. If you want to keep it, it is $1 per month.

What happens with payments if I cancel my Slimbox subscription?

Slimbox is billed every month at $1. If you cancel, you will be charged for the final month you're currently in and then your account will no longer be billed.

I see the name FastSpring on my receipt — what is FastSpring?

FastSpring is a trusted service that securely processes payments for online services around the world, including Slimbox. If you subscribe to Slimbox on our website, FastSpring will securely process your payment.

What happens when my free trial ends?

If after 30 days you decide that Slimbox isn't for you, it will simply turn off: All Slimbox filters will be removed, and you'll no longer receive a daily summary.
Last updated on February 9th, 2023.
---